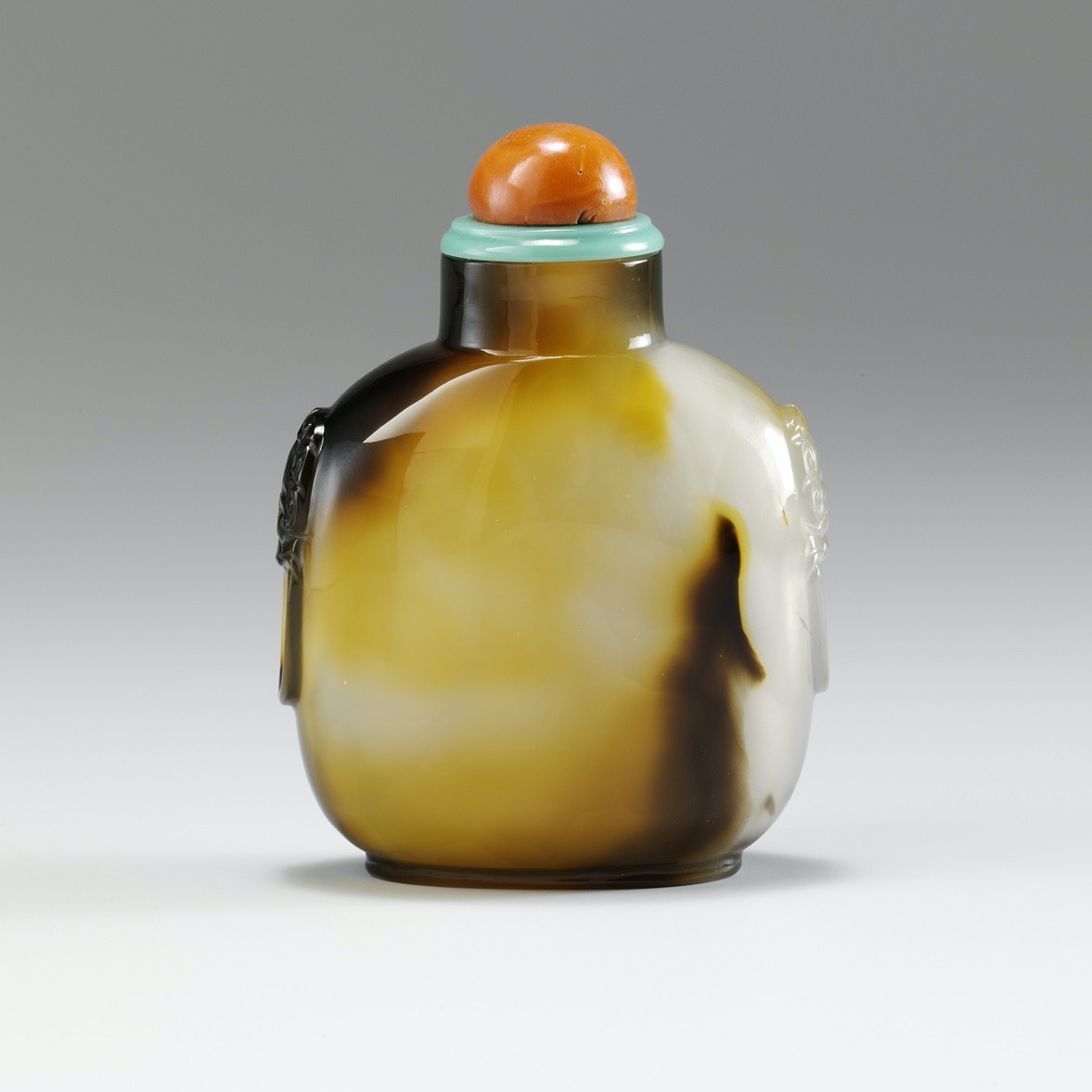 Chalcedony; with a slightly concave lip and supported on a raised foot rim with flattened edges, the shoulders carved with mask and ring handles, a natural inclusion on front representing a lady in long robes and with an elaborate hair-style, looking up at the cloudy sky.
1750-1850
5.7cm
Provenance:
Thewlis Collection
Clare Lawrence (1994)
Publications:
The Golden Autumn Collection of Chinese Snuff Bottles by Robert Kleiner, no. 114
POA
The ink-play on this bottle is striking, the natural dark inclusion appearing to the author to depict a long-robed lady with an elaborate hair-style contemplating the heavens. However, the owner of the collection has always interpreted the markings on this bottle as showing a figure fleeing from an incoming wave of dust, which highlights the attraction of the literati passtime of reading the stone. The mask and ring handles emphasise the court connection and as usual for the group the bottle is finely crafted with a slightly concave mouth, good hollowing and the slight extra broadness in the shoulders to increase its sculptural power.