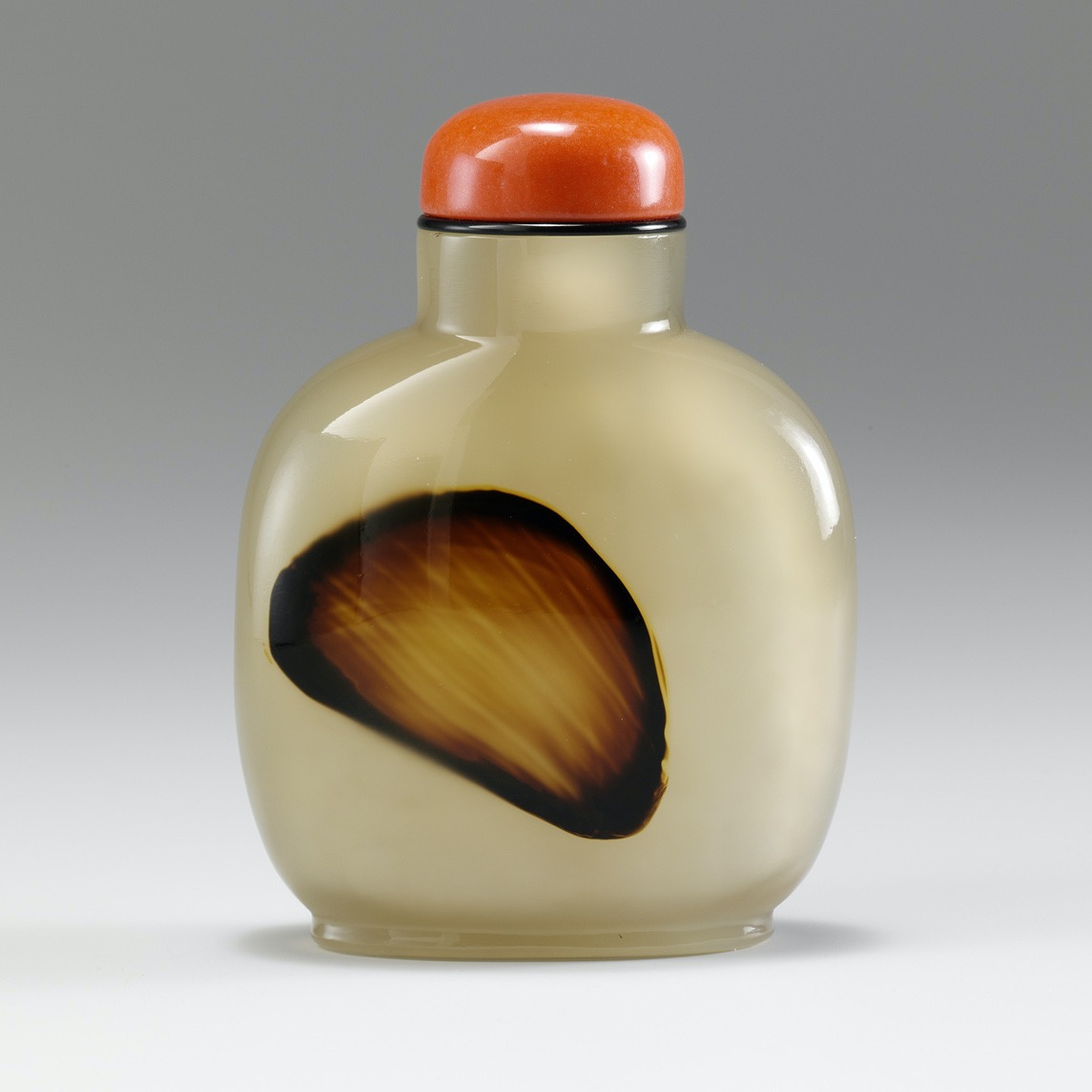 Chalcedony; with a concave lip and supported on a foot rim with rounded edges, suffused on front with a russet splash edged in black, well hollowed, Official School. 
1750-1850
6.2cm
Provenance
John Ault
Robert Kleiner (2002)
Published
Robert Kleiner, Chinese Snuff Bottles from the Collection of John Ault, no. 72
Within The entire genre of the natural inclusion on a snuff bottle this brush stroke-like marking ranks as one ot the most striking. The 'ink' has run in a thin wash through thee Centre, trailing the lines of the brush and coagulated at the rim exactly in the manner of a brush-stroke executed with confidence of a master.