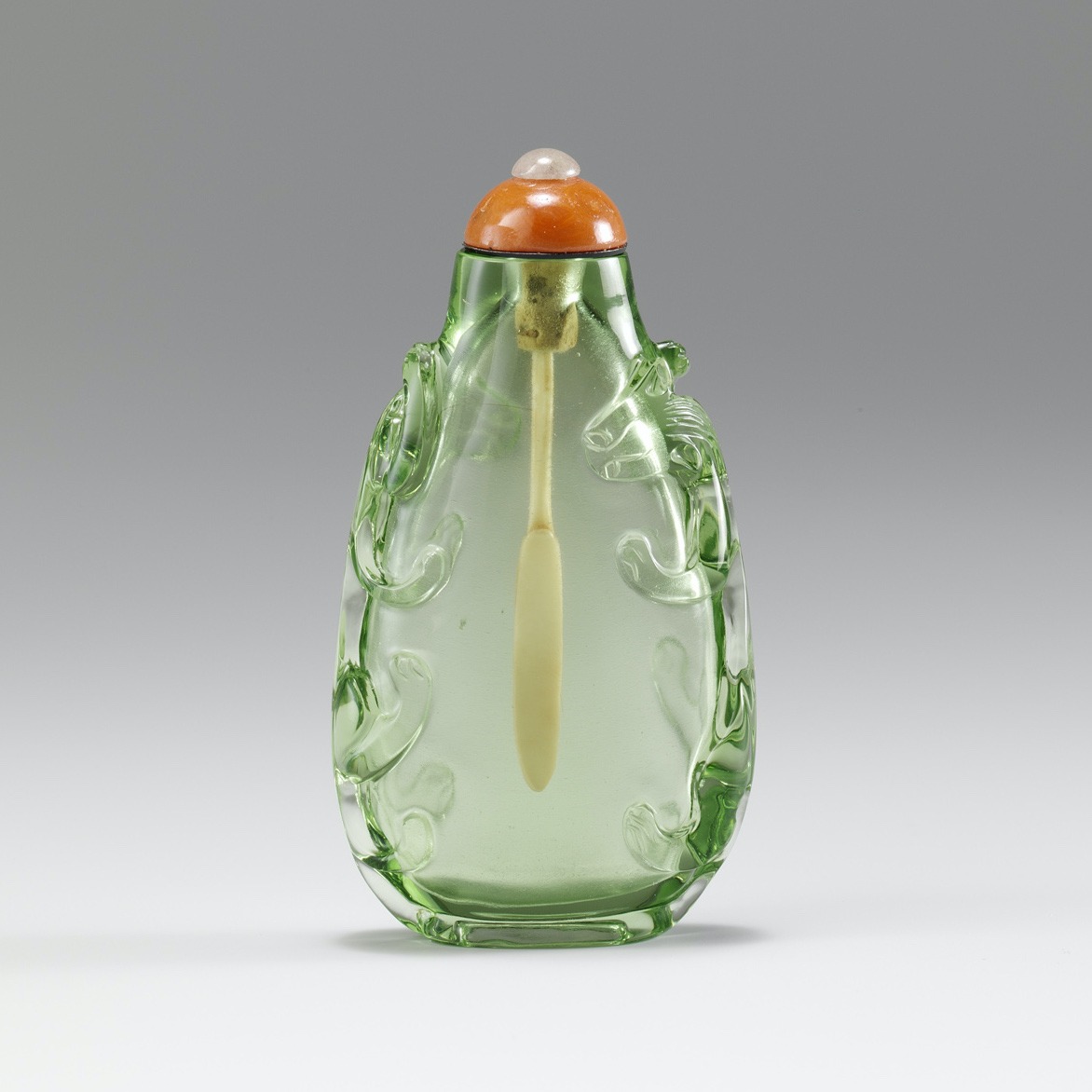 Glass; of flattened pear shape and lime-green colour with a narrow mouth, carved on each shoulder with a chilong clambering up towards the neck, each with a broad flat head resting on the front and reverse, their tails interlocked to form the foot rim, attributed to the Imperial glassworks, Beijing.
1736-1795
6.1cm
Provenance:
The Wilson Collection
Sotheby's New York, March 23 1998, lot 14
This bottle is one of a well-known series carved in glass of varying colour, but most commonly green, which were probably made within the Imperial glassworks to imitate the natural semi-precious materials of aquatnarine and beryl, which had become available after the conquest of Xinjiang in 1759, but which were fairly heavily flawed. A group of snuff bottles in these materials was developed, with the unusual decorative device of slender chi dragons on the narrow sides, rather than the front and reverse, Treasury 3, no. 413, and this scheme was carried over to the glass examples.
This bottle shows an unusual variation in that the head of each of the chi dragons extends from the shoulders well onto the main sides.