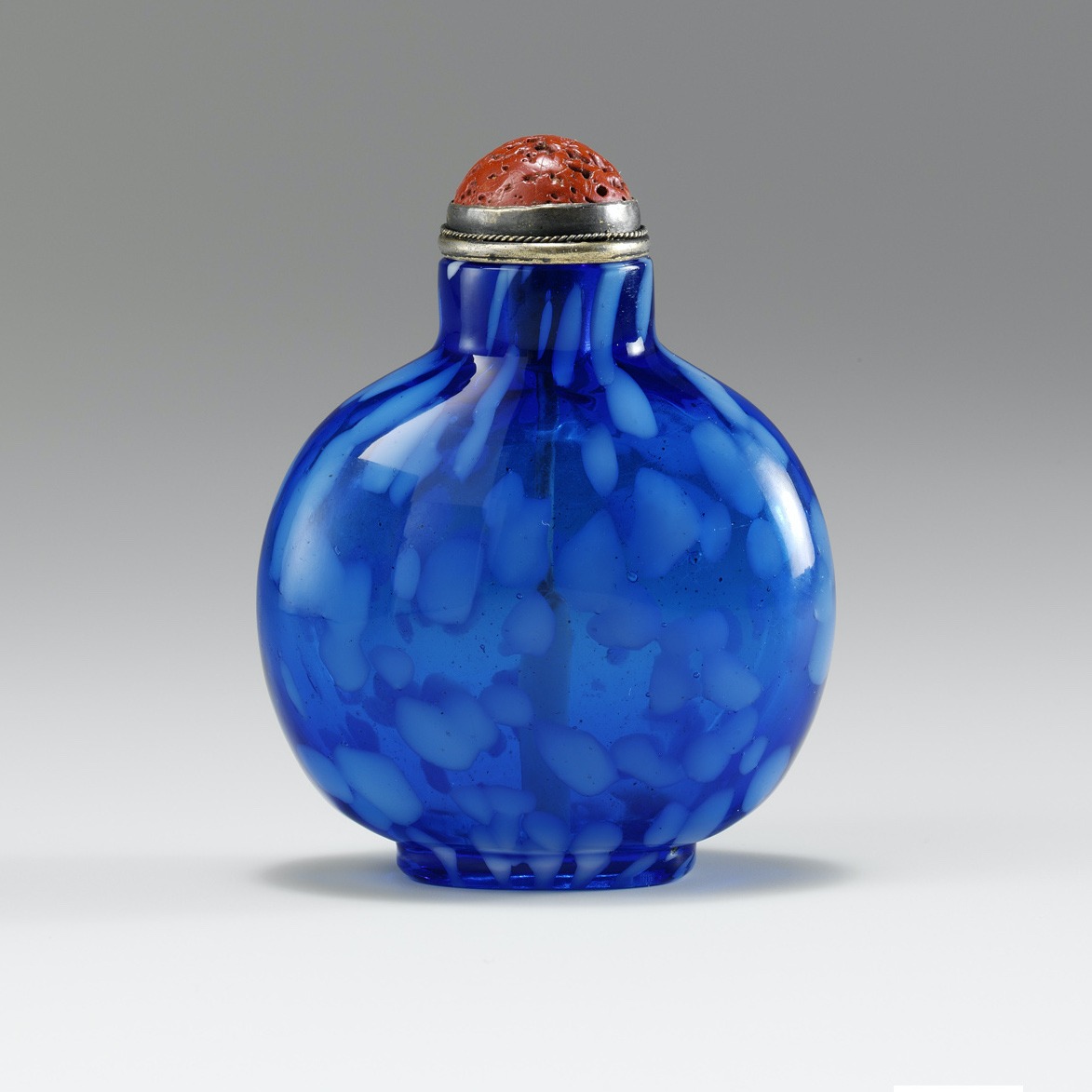 Glass; the ovoid body with a wide mouth and supported on a raised foot rim of oval section, the sapphire-blue glass splashed with white dapples beneath a clear overlay.
1780-1950
5.6cm
Provenance:
Galerie Zacke (1993)
A particularly striking and rare colour combination, once again finely finished with a well carved foot. A bottle of similar colour is illustrated in Treasury 5, no. 715.