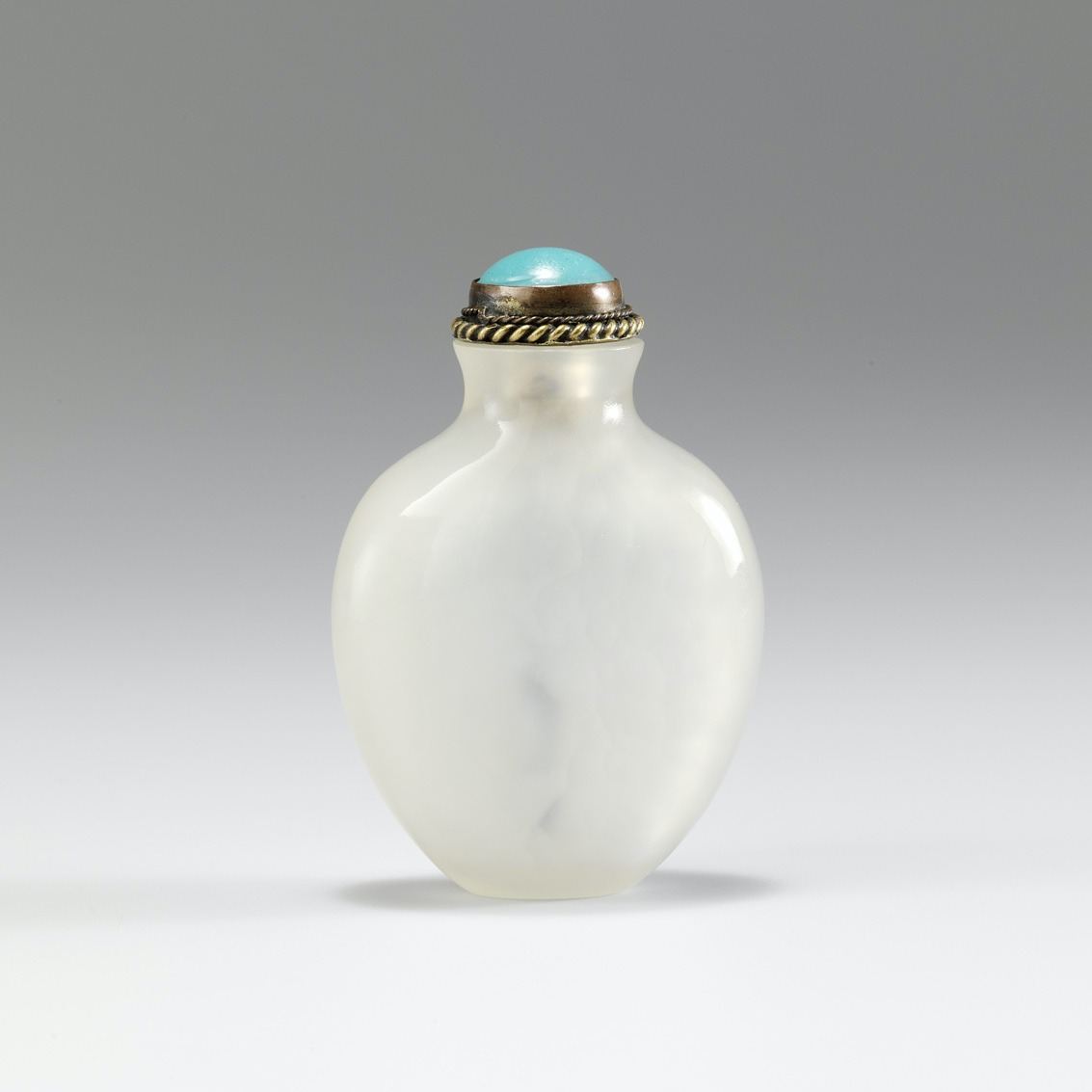 Chalcedony; with a flared neck and flattened mouth, resting on a small recessed base, very well hollowed out to leave a cloud-like pattern, Official School.
1750-1850
4.7cm
Provenance:
Hugh Moss
Paula Hallett
Hugh Moss
Joseph Baruch Silver
Christie's Hong Kong, 3 May 1994, lot 928
Publications:
The Golden Autumn Collection of Chinese Snuff Bottles by Robert Kleiner, no. 109
POA
Another bottle through which the impeccable form makes the principal artistic statement. The wide flair of the neck perfectly complements the elegant oval body.