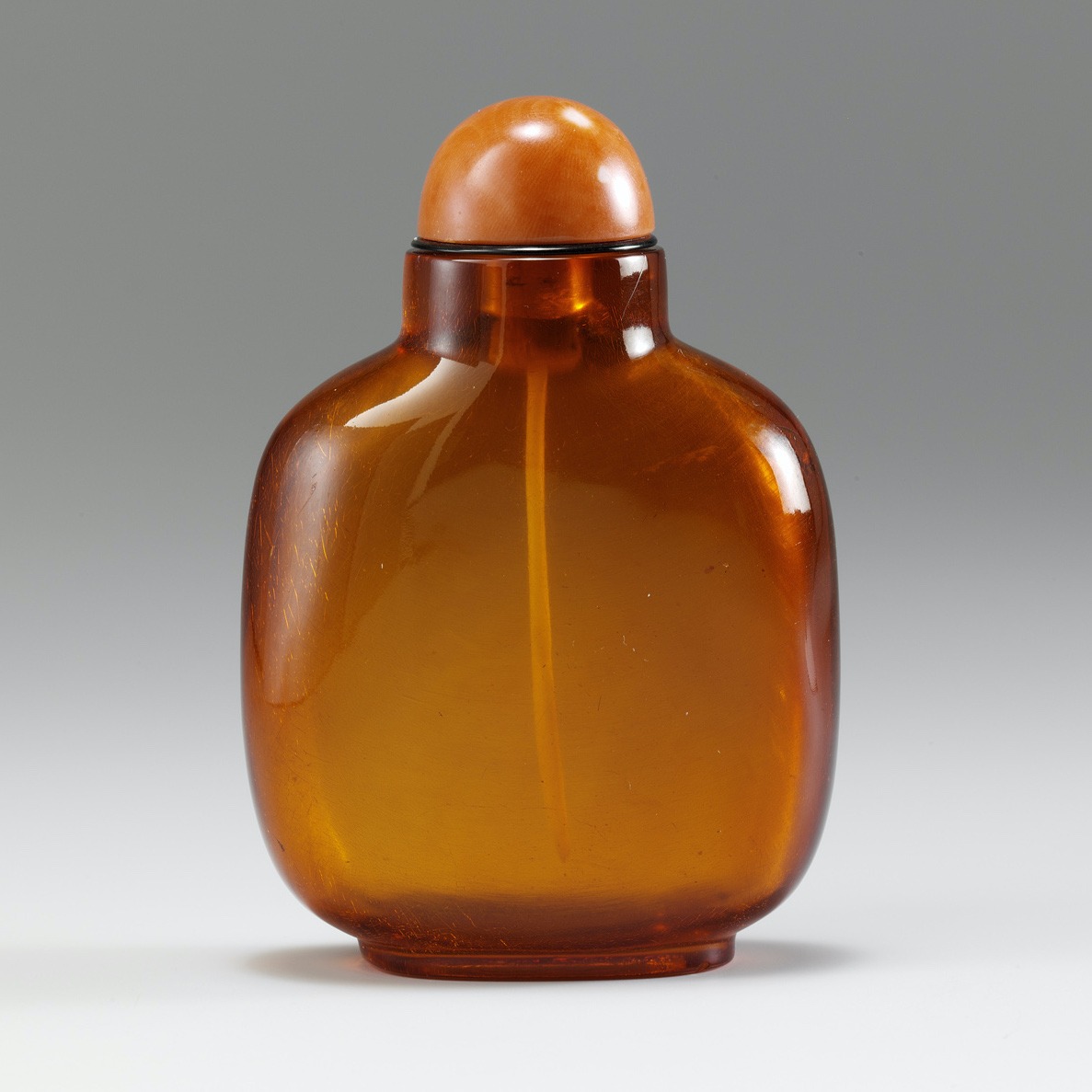 Amber; of imposing size with a flattened mouth and low foot rim with broad edges, the flawless material suffused with crizzling and very well hollowed. 
1750-1850
6.4cm
Provenance:
Y.F Yang & Co., Hong Kong (1984)
The honey-coloured transparent amber from which for this bottle was made was made came from Burma, which was the traditional source for this type of martial, as opposed to the golden cloudy amber, which takes its name from the Baltic, the area of its source (see no. 136) For a full discussion of these sources see Treasury 7, no. 1573.
The broad shoulders add greatly to the sculptural impact and this is a classic snuff bottle form of the mid-Qin period. Amber was obviously a popular choice with bottles made for the court and several examples remain in Taiwan, Snuff Bottles in the Collection of the National Palace Museum, nos. 373-393).