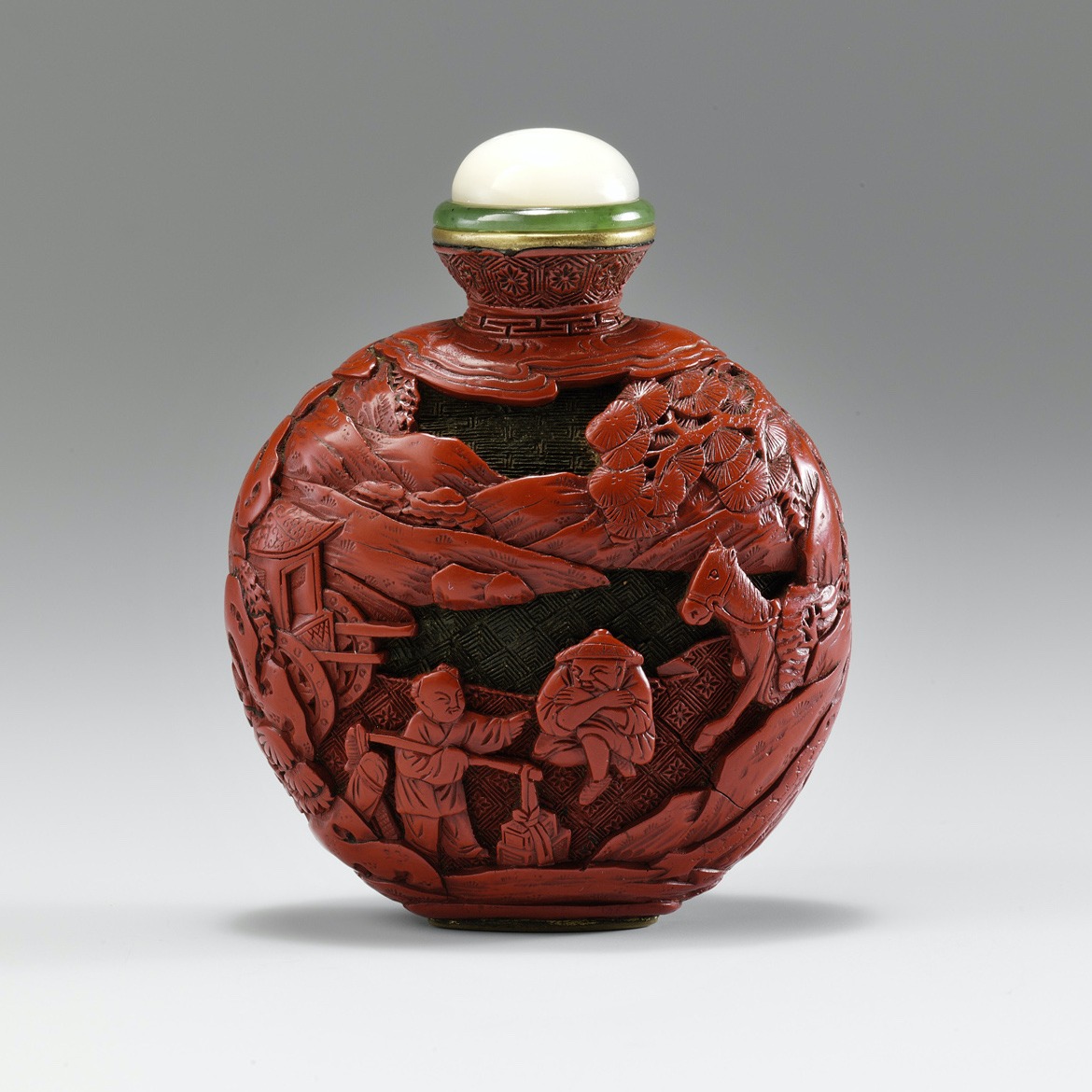 Cinnabar lacquer; deeply carved on a dark green diaper background with a man and woman in court robes standing in front of a pavilion flanked by pine trees and rocks, an assistant offering a tray with a teapot, the reverse with a figure in a conical hat resting on his haunches beside a tethered horses to watch a boy carrying boxes and a qin attached to a pole on his shoulders, the mouth and foot applied with gilt-bronze fittings, Imperial workshops, Beijing.
1736-1795
6.2cm
Provenance:
Sotheby's London, July 22 1984, lot 87
This is a classic example of the series confidently attributed to the Palace workshops. The style of carving and the subject-matter match that of many Vessels, boxes and brush pots with Qianlong marks and where the original stoppers have survived they are in the form of court hats, with finials, a further attribute of Imperial style. The series is discussed at length in Treasury 7, nos. 1538-1543 where it is noted that approximately one hundred surviving examples have been recorded. Several of the group remain in the Palace Museum, Beijing (Complete Treasury nos. 392-397).
The patina of this bottle, with the faint brilliance imparted by the oils of the hand over a period of more than two hundred years, adds greatly to its pleasing demeanour.