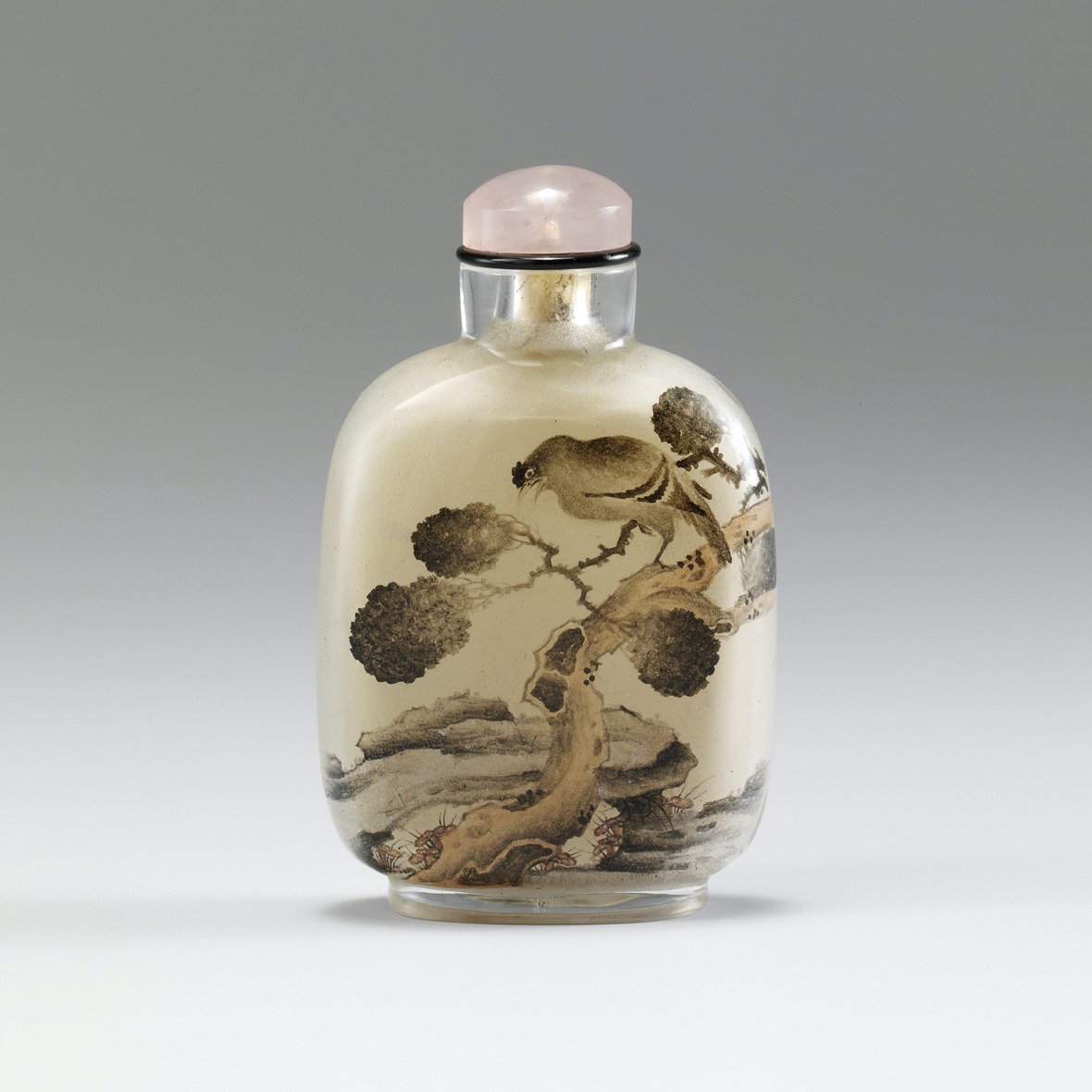 Glass; painted on the inside with a bronze vessel and a jardinière beside a tall spray of peach blossom and an inscription, the reverse with a bird of prey perched on the gnarled trunk of a tree, By Yan Yutian, signed dated at the Capital, 1895. 
1895
Height: 5.8cm
Provenance:
Estelle Chapman, London (1973)
Yan Yutian worked in Beijing at the of the turn of the nineteenth century and remains an underrated artist, Th bottle is painted with a variation of one of his favourite subjects and is well composed, with a good balance between all the elements. The balls of foliage keep the attention firmly placed within the action.