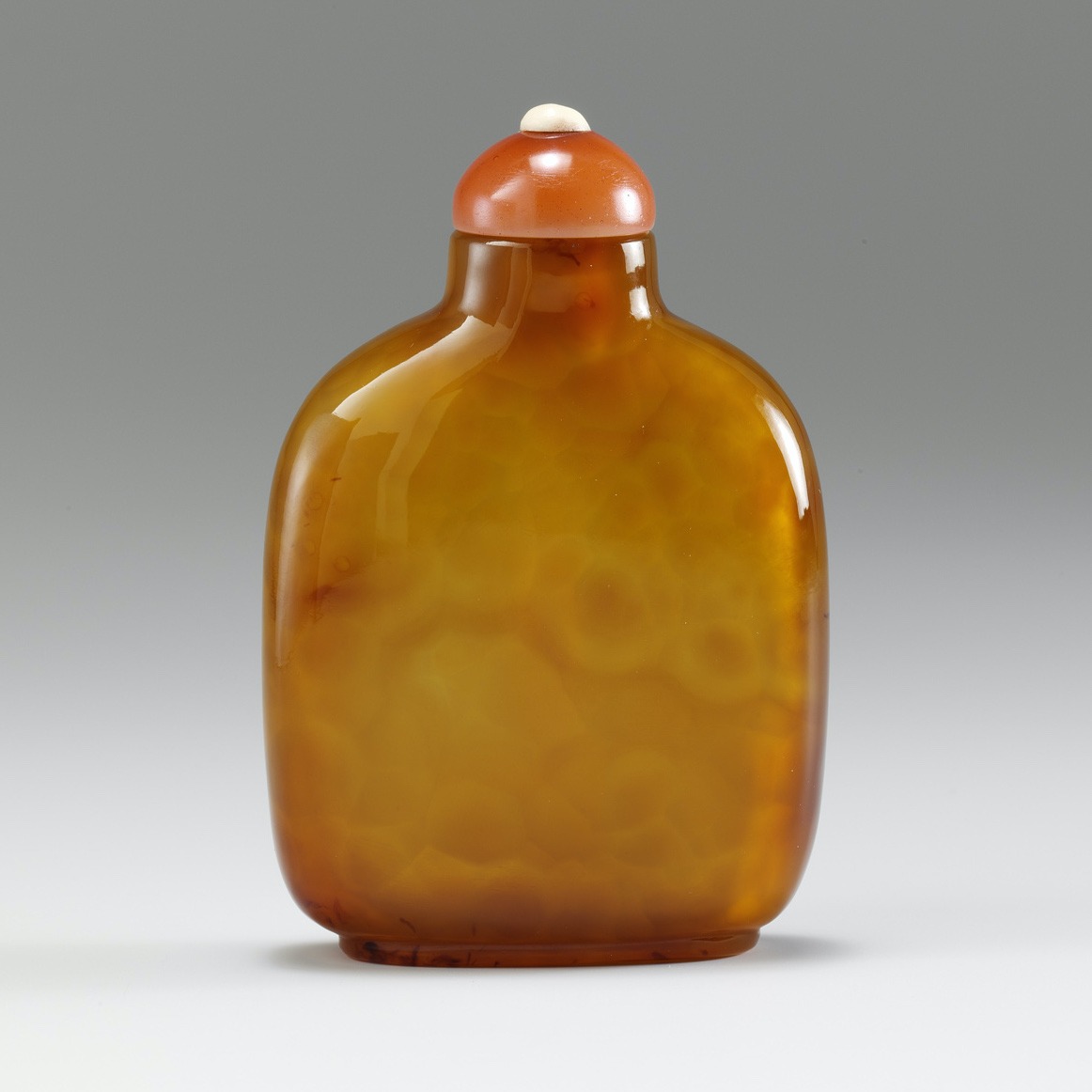 Chalcedony; with a wide mouth and concave lip, supported on a neatly carved foot rim with rounded edges, the material of golden amber colour suffused with cloud-like markings from the hollowing, Official School.
1750-1850
6.4cm
Provenance:
Robert Hall (1995)
Published:
Hugh Moss, Chinese Snuff Bottles of the Silica or Quartz Group, p. 13, fig. 18
The Golden Autumn Collection of Chinese Snuff Bottles by Robert Kleiner, no. 100
POA
This bottle demonstrates a cloudy effect common to many plain chalcedony examples. The cause of the effect is explained in Treasury 2, no. 258, where the authors note that it is a result, not of the hollowing process, but of the natural crystalline composition of the material, which in the cross section of the narrow walls looks like honeycomb. When the light shines through this causes the cloud- like markings, which became the main feature of the bottle.
The effect is amplified in this case by the unusually broad and flattened form of the body, which gives the bottle an impressive and imposing presence. The small details of a slightly concave mouth and crisply carved foot rim add to the perfect formal integrity of the whole.