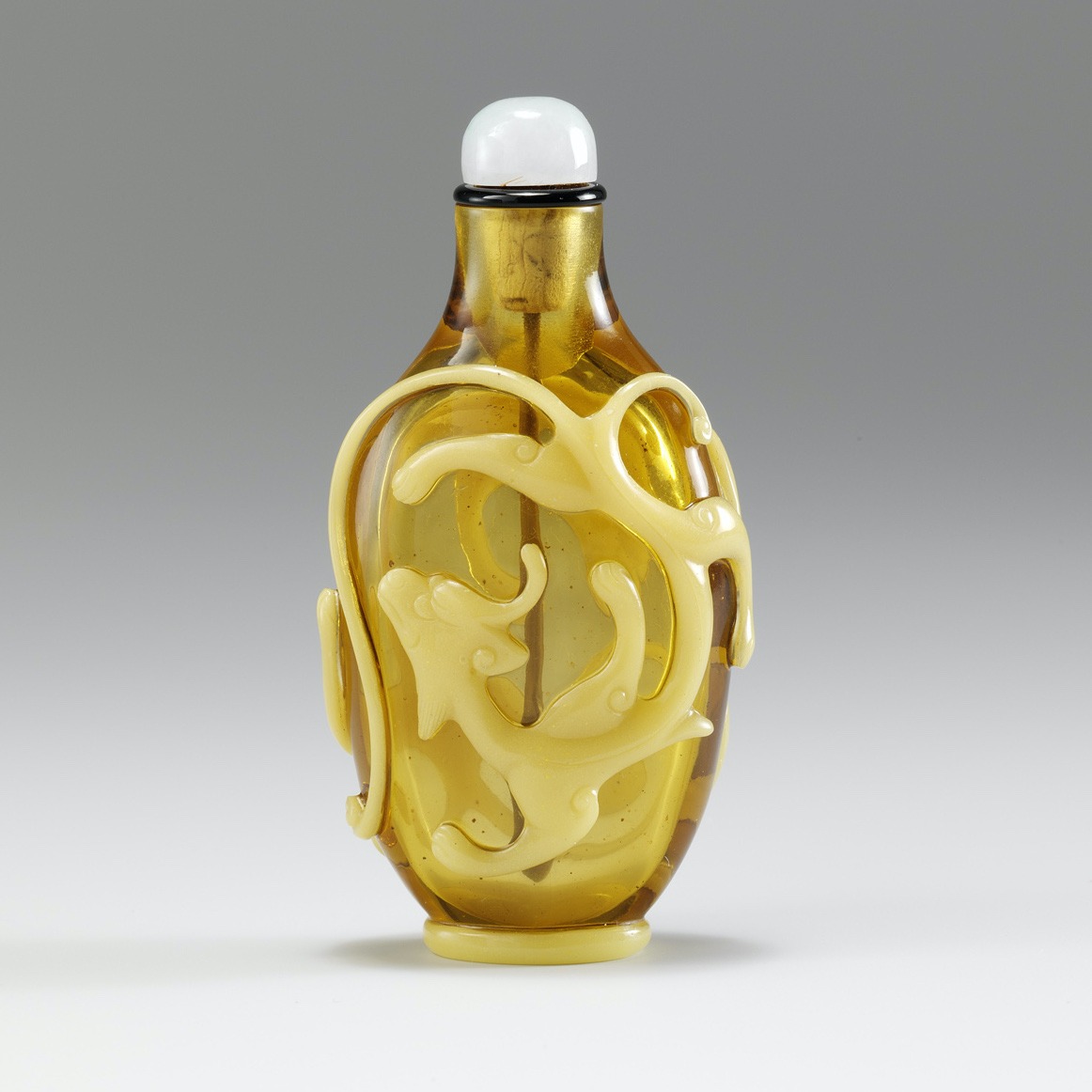 Glass; the transparent pale amber-coloured body overlaid in yellow on each side with a slender coiled chilong, one facing down and the other up, the raised foot rim with a rounded edge.
1760-1820
6.6cm
Provenance:
Y.F.Yang & Co, Hong Kong (1985)
Publications:
The Golden Autumn Collection of Chinese Snuff Bottles by Robert Kleiner, no. 46
POA
The chi dragon was a well-established court motif during the eighteenth century and the use of yellow for the overlay is a further pointer to the imperial glass works. This bottle is related to a series with similar colour combinations attributed to the court (see Treasury 5, nos. 953-956) but the slippage in the colour on the foot rim hints at a period when standards were declining slightly. Nevertheless, the dragons are carved with a powerful sense of line in the curved body.