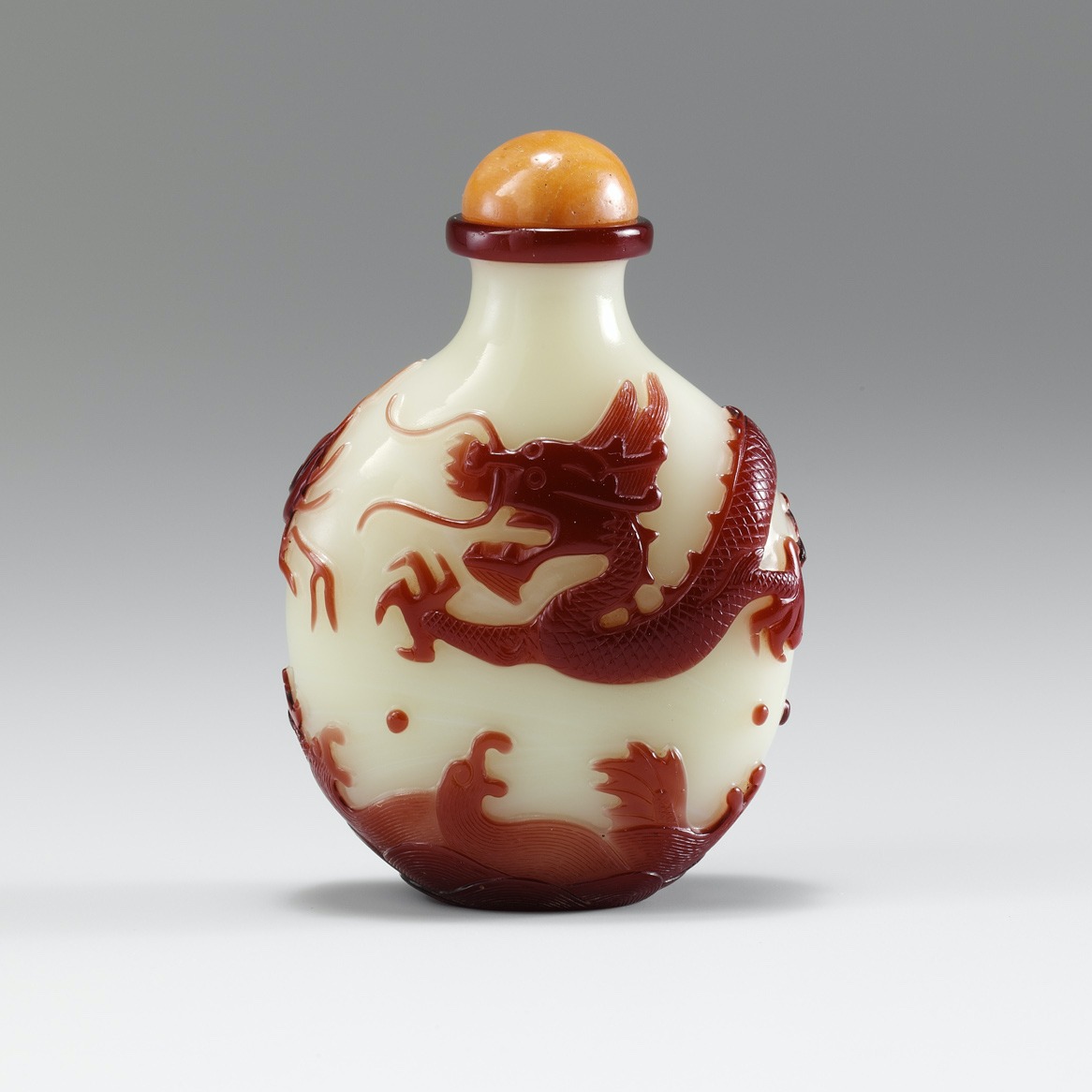 Glass; the body of very pale yellow tone, overlaid in ruby-red with a thick collar around the narrow mouth, the front with a scaly dragon with limbs extended and four claws, chasing a flaming pearl among stylised clouds, above a second dragon emerging from waves around the countersunk base.
1780-1840
5.8cm
Provenance:
Mr. and Mrs. Robert Trojan
Robert Hall (1995)
Publications:
The Golden Autumn Collection of Chinese Snuff Bottles by Robert Kleiner, no. 41
POA
Although superbly finished and polished and carved with vitality, there are hints that this bottle may have been produced slightly later than the preceding group. The scales of the dragons are cross-hatched, with lines criss-crossing, an easier accomplishment than having to denote each scale separately, the heads are simplified and the dragons only have four claws, rather than the five of fully fledged Imperial dragons. The composition, however, is very similar to that on a red overlay vase and a bowl, with QianJong reign-marks, illustrated in Luster, nos. 56 and 75, where the differences in the treatment of scales and features noted above are apparent.